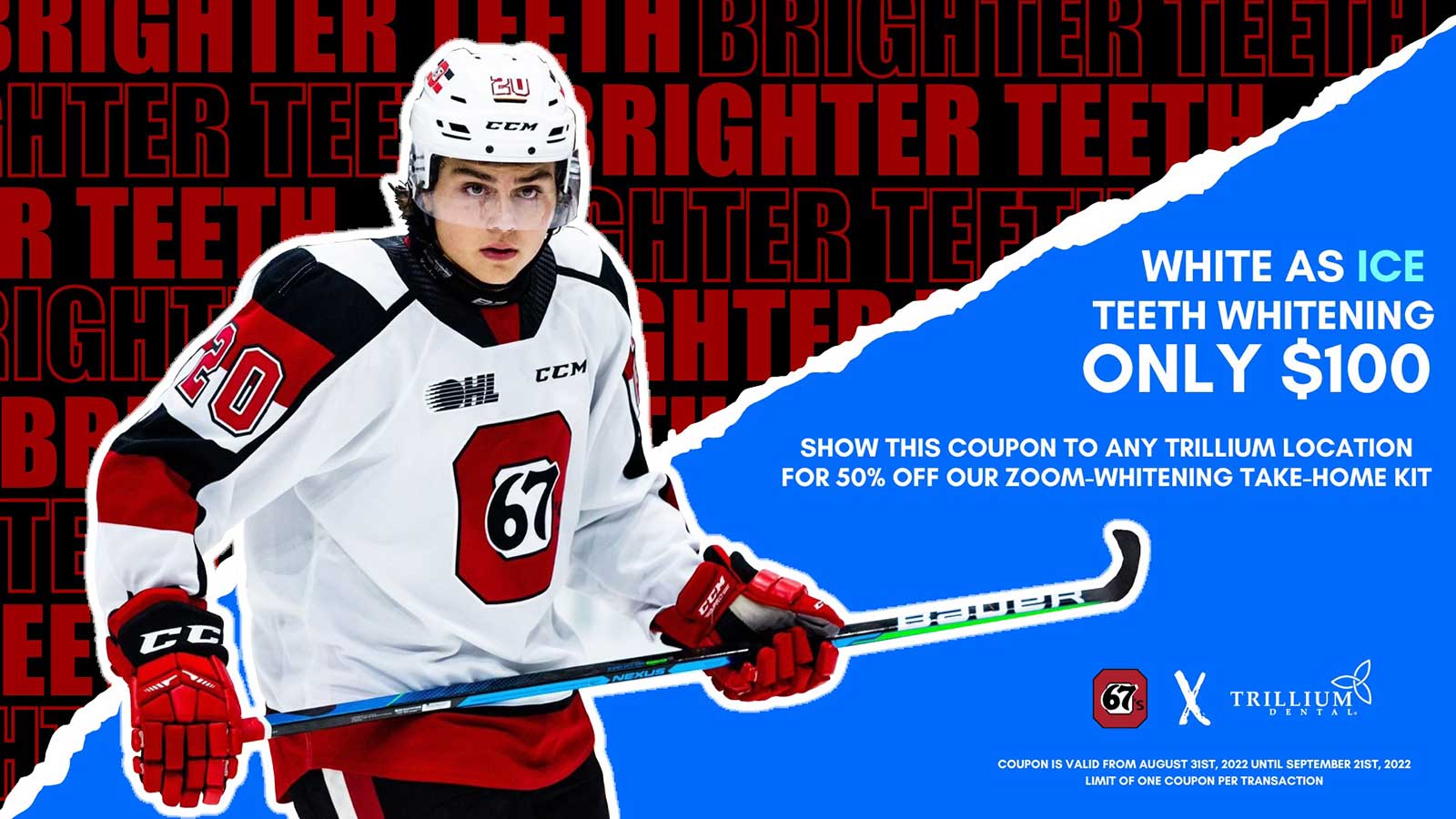 Zoom Whitening
Here at Trillium Dental our philosophy is focused on providing premium dental health care to all of our patients. We strive to do this through a team effort while at the same time delivering individualized treatment designed around the needs of each patient we see. We also take pride in facilitating a professional and relaxed environment that we feel enhances a positive experience for our patients regardless of their age.
Zoom Whitening Take-Home Kits is the alternative and cost-effective version of our whitening services that you can do from home! The kit includes the Gel & Light application to ensure you a brighter smile.
Typically retailing for $199, we are currently offering The Ottawa 67's Hockey Experiences Families 50% off this kit!
Visit one of our 8 locations in Ottawa