Get in touch with us
Do not fill this form out if you're a solicitor.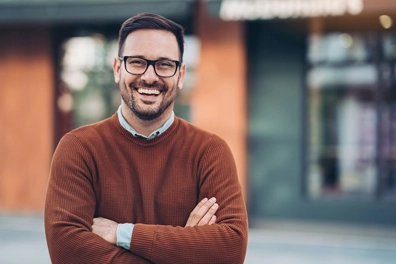 Ottawa Periodontal Screening
Our team of dentists and hygienists are trained to not only help you maintain healthy mouth and teeth, but we are always monitoring your mouth for signs of the onset of gum disease. Routinely, we will perform a gum evaluation called a periodontal screening during your regular visits.
During this screening, we are assessing the health of your supporting gum and bone structures and evaluating the look of your gums.
Healthy gums are pink and firm. Unhealthy gums are red, swollen, spongy-looking and may bleed. They also look for signs of gum loss (recession) and use a tiny instrument called a probe to measure the depths of the pockets between the teeth and gums.
The pocket is a free space located around each tooth. In between each tooth, it is where your floss enters for cleaning.
In a healthy mouth, this free space becomes attached gum about 2-3 mm of the way down. When bacteria are allowed to accumulate in this space inflammation occurs that triggers the immune system to send white blood cells. Unfortunately, the WBC not only destroys bacteria but gum tissue also. When the attachment portion of the gum tissue gets destroyed, the pocket becomes deeper and more bacteria, dental plaque and food can accumulate.
If left untreated or unnoticed, this pocketing will lead to bone loss. Eventually, enough bone is lost that the tooth becomes loose and cannot be saved.
Unfortunately, gum disease is called a "silent disease" that often goes unnoticed until a significant amount of damage occurs. This is usually the case for people who do not see a dentist routinely where the health of their teeth and gums can be monitored on a regular basis.
Periodontal disease has long been the leading cause of tooth loss in adults which is why every patient should have a periodontal screening performed annually. Early detection is key and can make all the difference.
The good news is that gum disease is an easily preventable disease. By simply brushing your teeth twice a day, flossing daily, and attending to regular dental check-ups and cleanings you are already helping your mouth and teeth.